Reviews are the life-blood of a novelist's career. They let other readers know that your book is worth taking a risk on – plus they give us warm and fuzzy feelings (when they're good, at any rate!)!
I've gotten some wonderful reviews from family and friends, but it's the strangers that really make a girl feel wonderful. Here are a few highlights:
Five Star Reviews on Amazon.com!
"Great, Fast Paced Read.  Really enjoyed this book and cannot wait to discover where the author plans on taking this series." – Margaret H
"Nicely done story. Great read! I really enjoyed this story. Great plot, very descriptive and well written characters. Good job!" – Alicia Janowitcz
Five Star Reviews on Goodreads!
"This is set in an interesting fictional land with its own religion and laws. Cleverly conceived in this respect, with a strong heroine set against a medieval-type backdrop that would be traditionally patriarchal and an interesting twist in the main romance. Also incorporates secondary romances that nicely round out this love story." – Rumer Haven
Wren. 28-10-15.
—          —          —
I subscribe to a fantastic online magazine called Authors Publish – and if you're a writer and you haven't heard of them, definitely check them out. They recommended a fun idea to get your novel out there – create some memes! Sounds fun, I thought, so I decided I would make one. Or two. Okay, three – well, as you can see I got a little carried away, but I'm sure you'll agree that they are just TOO FUN! Check them out.
Wren. 10-04-15.
—          —          —
A few days late, but all the more savoured for it – print copies are now available from all Amazon locations!
So, finding them is a bit tricky, because they're listed as a separate title rather than a separate edition of the same title. So I will make it easy for you, my dears.
Canada: Won't you please pick one up?
The US: Get your copy now!
And if this all seems too complicated for you, don't hesitate to wait and pick up a copy from me, in person, at the book signing on the 11th! (If you live in Vancouver, of course)
Wren. 25-03-15.
—          —          —
Check out this fun excerpt from the novel, and enter to win an Amazon gift card!
http://www.patricialeever.com/2015/03/17/release-day-command-the-tides-by-wren-handman/ 
Wren. 18-03-15.
—          —          —
We did it, Wrenlettes! We have arrived at the official launch date of Command the Tides. You can now purchase the book from all major retailer in ebook format. Print copies will follow by the 20th!
Thank you to everyone who made this happen, and to all of you for supporting me and my writing. Pick up a copy today, and tell everyone you know!!
Wren. 17-03-15.
—          —          —
Great news! If you'd like to pick up a copy of the book in person, and get it signed while you're at it, you can join me for an official BOOK LAUNCH AND READING!
That's right! An evening of fiction, music and poetry in celebration of the launch of Command the Tides (Omnific Publishing.)
Come on down to the Alliance for Arts and Culture (938 Howe Street) and enjoy readings by local authors, some swinging tunes, and a sample of the novel; then stick around to purchase your own copy and have it signed!
Guest authors and musicians TBA. Keep an eye on the Facebook event page for further details, and see you all there!!!
Wren. 09-03-15.
—          —          —
Oh my goodness! Exactly TWO WEEKS AWAY from the release date, and do I ever have a beautiful surprise for you! Now, this was actually revealed a few days ago, but I was in the process of moving into a beautiful new home, so I didn't manage to get it up on the blog until now. But, for those of you who haven't had the excitement of the official cover reveal — it's the official cover reveal!!!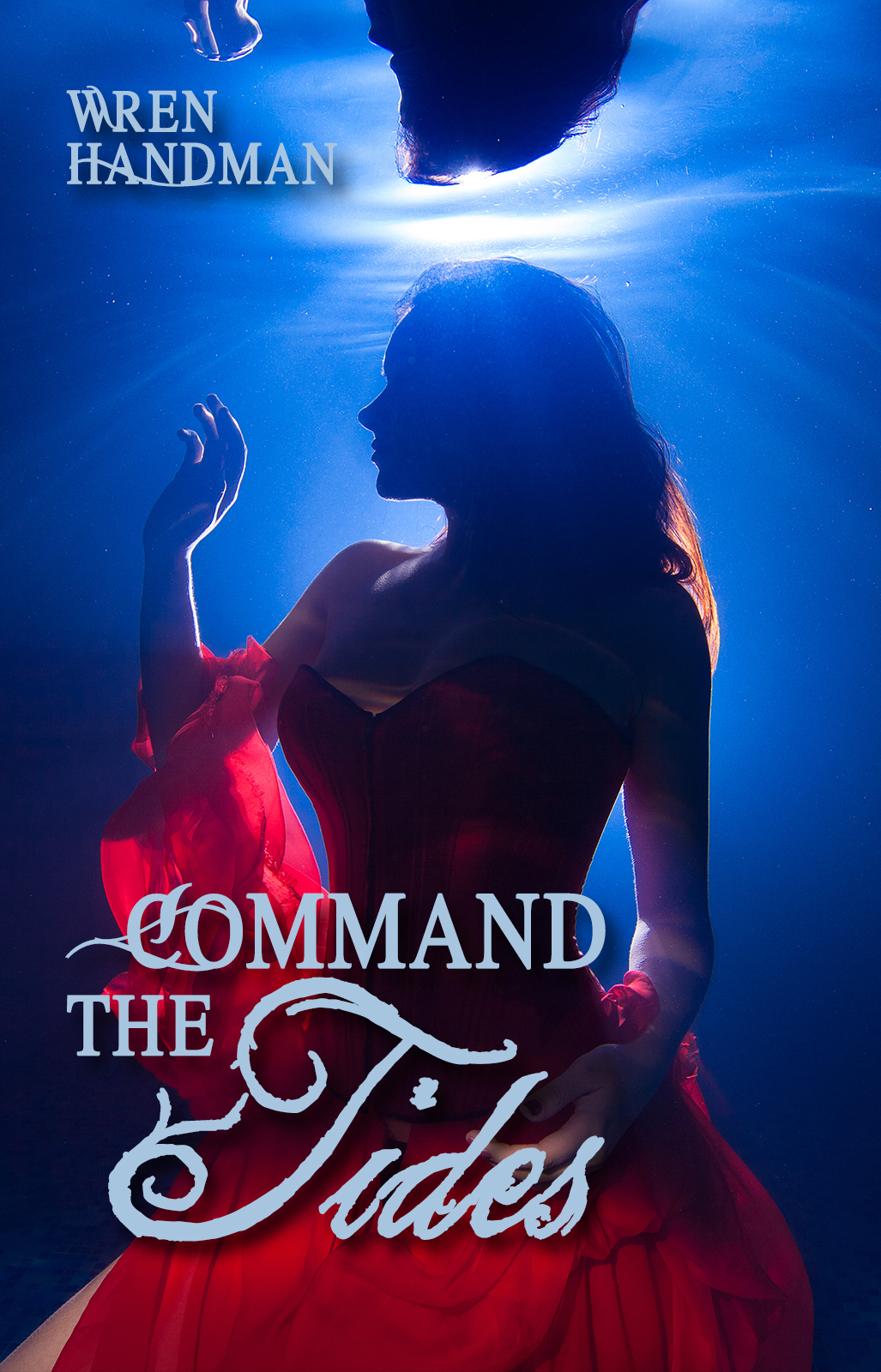 Wren. 03-03-15.
—          —          —
So, I decided that as part of this wonderful journey I'm on, I should include a map to let all of the readers get an idea of what I had in mind for the world. Or, more accurately, one of my editors said, 'so do you have a map?' and I said… 'oh, that would be a good idea.
The problem? I am not what you might call an artist. Actually, that's not true either. I used to paint murals on my walls all the time as a kid – no, seriously, my parents let me paint my walls. I love doing landscapes, and I'm not half bad at it. But I'm not half good at it, either, and throw in any kind of realism and it sort of falls apart. So when I was given the idea to do the map, I thought, how hard can it be?
Please don't laugh too hard. I mean, obviously, you're going to laugh, but try not to fall off your chair. Because this is what I came up with:

Now, obviously, this is terrible. It pretty much looks like something that a grade seven science student would include as part of their presentation on, say, global warming (it's real, people. Listen to Bill Nye!). So I thought – okay, that is never, ever seeing the light of day. Apparently I changed my mind, because you are all looking at it right now, but I'm an artist, so I'm allowed to be hopelessly fickle. So I had this brilliant idea. What if I made it DELIBERATELY as terrible as possible? What if it was, say, something a rebel might scrawl on a piece of canvas before handing it off to our heroine? So, I bit my tongue, picked up a pencil, and scrawled this:
Okay. This is actually not the worst thing I've ever seen. I mean, in comparison, at least it no longer looks like a child drew it. It looks a little like the rebel might have used a stick and dirt to draw it, and might have been drunk at the time… but you kind of get the idea. I proudly showed it off to my editor – who said… Yeah. That's… great. Maybe we can put it on the website? Rather than in the book? Because, you know…
Okay, she was right. It was not exactly awe-inspiring. But then Coreen Montagna said, "You know, I think I could work with that." So she asked if I could give her some additional geographical details, and she put the north back at the top (I was trying to be cute), and she created:
Is this not the most AMAZING THING that you have ever seen?! Because it is by far the most amazing thing I have ever seen; and that's not just in comparison to the hours of work I put into the monstrosities you see above! Thank goodness for artists, that's all I can say, and how cool is it to see your world come alive?
In other news, stay tuned for an official annoucement about a book reading/signing! The launch is March 17th, and the launch will be taking place in early April, because I have been burned once by books not arriving in time for the signing and I am going to be super extra cautious this time.
Wren. 24-02-15.
—          —          —

I absolutely could not believe my eyes when I clicked on an email titled "Cover Art Mock-ups" and discovered FOUR beautiful covers that I was being asked my opinion on. I remember how excited I was when I finally saw the cover of my first novel, but I also remember thinking, "it kind of looks like a horror novel…" (it was for teenagers with reading difficulties!)
I seriously love all four of them. I hmmmed and hawed all night, and finally cast my suggestions which ended up being a meld of a few covers. So we'll see what the team does with the feedback! I couldn't be more thrilled. What a journey.
Wren. 10-02-15.
—          —          —
Welcome to the Chronicles of Midvalen (series officially named!) I already have the next two summaries written, but for now I'll try to stick with the one that I'm madly excited about: that's right, Command The Tides now has a preview page on Goodreads!
The book's release date is listed as March 31st, so I guess we also have an official release date, which is equally exciting! This is the kind of day where you bounce around in your socks listening to the catchiest cheesiest happiest music you can find. I'm at my day job, though, so instead I'm just humming "I'm Walking on Sunshine" and "I Feel Fantastic," the latter of which I know is ironic but the chorus sounds like it actually is as happy as it's pretending to be, so I don't care!!!
Check out the summary of the book at the link below, and stay tuned! The next big thing I'm waiting for……. COVER ART!
https://www.goodreads.com/b…/show/24597001-command-the-tides#
Wren. 09-01-15.
—          —          —
I did it! I finished the substantive editing part of the novel-publishing process.
I need to give "mad props," or some slightly less ridiculous version of substantive praise (see what I did there?) to my lovely wonderful editor, Milli. She made it so easy! The requests for changes were well explained, and I agreed with every single one (you may not know how rare that is, dear readers, but let me assure you that sometimes editors have strange ideas for where your story should go, to the point where you wonder why they picked it in the first place if they really just wanted to write it themselves; though thankfully that phenomenon was much worse in writing school, where they all do want to write it themselves but they're writers and really, we all think we could have done better if given the chance). What a fun experience, and what lovely people to make it so fun.
On to the copy-editing! Hallelujah.
Wren. 09-01-15.
—          —          —
Well, I got the required edits back from the publisher on Wednesday! Normally I get about as excited about edits as I do about root canals, but I've gotta say this time I got pretty fired up! She asked me to take a look at the notes she'd sent over and tell her how long it would take to get it all done. I had a quick glance, did some calculations in my head, and said I could definitely have it done in a week – so I suggested the following Friday as my deadline.
I got it done THAT Friday, about 48 hours after she sent them to me. They were just too much fun! The only big notes were about the relationship, so I basically got to write mushy and steamy romance snippets and go on a grammar editing binge. It's my editing job dream come true. Looks like the press release will be coming out in the new year, so stay tuned for that!
Wren. 08-12-14.
—          —          —
Another exciting development! I've just officially named the universe. My book is now Command the Tides: A Novel of Midvalen. I already have full plot synopses for a second and third book, set in the same universe but featuring different characters. Hope they all come to fruition!
Wren. 19-09-14.
—          —          —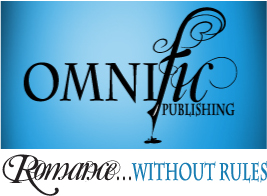 Amazing news! Command the Tides, my no-magic fantasy romance novel, has been acquired by Omnific Publishing!! Stay tuned in the next few weeks for a press release and a novel summary.
I'm excited for this one, folks!! It's a property I'm really proud of, and a story I think you'll love whether you're a fan of fantasy, romance, or even historical fiction!
Wren. 01-08-14.